We have decades of experience in local and international real estate investments.
With deep knowledge and expertise in urban planning, investments and real estate, our team is what sets ProsPac apart.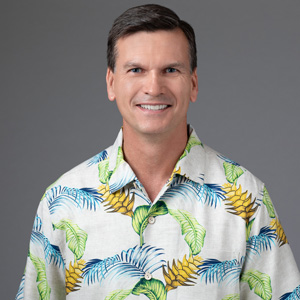 Rick Stack
Executive Vice President
As Executive Vice President at ProsPac Holdings Group, Rick Stack is responsible for development activities for ProsPac's real estate portfolio in Hawaii.
Previously, Rick was senior vice president, development, at Alexander & Baldwin where he led the development efforts for A&B's five high-rise residential condominium projects in urban Oahu, as well as the development of income properties for the company's commercial portfolio.
Prior to joining A&B Properties, Rick was vice president and operations manager at Molokai Ranch and development manager at the State of Hawaii's Housing Finance and Development Corporation (HFDC).
Rick earned a bachelor's degree in electrical engineering from the University of Notre Dame. He is president of the Catholic Charities Housing Development Corporation, which develops affordable housing in Hawaii, and serves on the boards of NAIOP and Waipahu Community Association.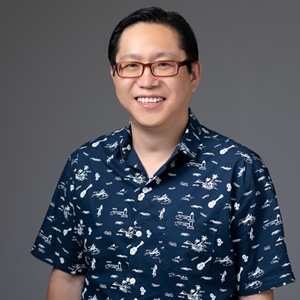 Limin Xu is a Director at ProsPac Holdings and is responsible for company's transactional and financing activities.
Prior to joining the firm, Limin was at Forise Land from 2015 to 2016, where he was responsible for firm's overseas acquisitions and strategies. Previously, he served as a senior director at Fosun International from 2007 to 2014, where he worked on the acquisitions of over $1.2 billion in commercial properties and listed real estate company in the U.S, Australia and China.
Before joining Fosun, Limin was in the Structured Products Group at State Street Global Markets from 2004 to 2007, where he managed $10 billion ABCP trading program and was involved in capital structuring of $2.8 billion Tender Option Bond products. Limin also worked in the Asset Management Division of Deutsche Asset Management and J.P. Morgan Chase.
Limin received MBA and MSF from the Carroll Graduate School of Management at Boston College, and a B.A. degree from the University of Massachusetts at Amherst.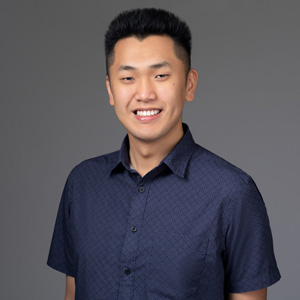 William Chen
Assistant Director
As Assistant Director at ProsPac Holdings Group, LLC, William Chen supports all aspects of company operations, including project management, cost management and financing.
William adds an international perspective to the project team coupled with a love for Hawaii. After living and working in Vancouver, British Columbia and Shanghai, China, he is committed to bringing thoughtful community-oriented development to Honolulu.
Previously, William held internships at the Bank of East Asia Shanghai from 2012 to 2013 and 2014 to 2015. He studied economics at the University of British Columbia.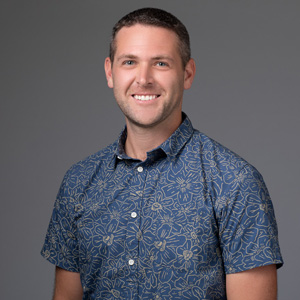 Daniel Simonich
Assistant Project Manager
Daniel Simonich is the Assistant Project Manager at ProsPac Holdings Group. He is responsible for a wide variety of tasks, overseeing day-to-day project management and coordination of development activities.
In his prior position with the Hawaii Community Development Authority, Daniel was involved in 15 major projects in central Honolulu. Developments included mixed-use towers and mid-rises, modular micro-units, artist lofts and cultural centers, workforce and reserved affordable housing, historic preservation and adaptive reuse.
Previously, Daniel also served as a campus planner at the University of Hawaii Office of Physical, Environmental and Long Range Planning, focusing on sustainability, deferred maintenance, and space management issues for the Manoa campus.
Daniel studied Architecture at Montana State University, and Urban and Regional Planning at the University of Hawaii. He is a member of the Urban Land Institute, and Congress for the New Urbanism. He volunteers on the Board of Directors for the nonprofit Trees For Honolulu's Future, and the University of Hawaii Department of Urban and Regional Planning Alumni Association.